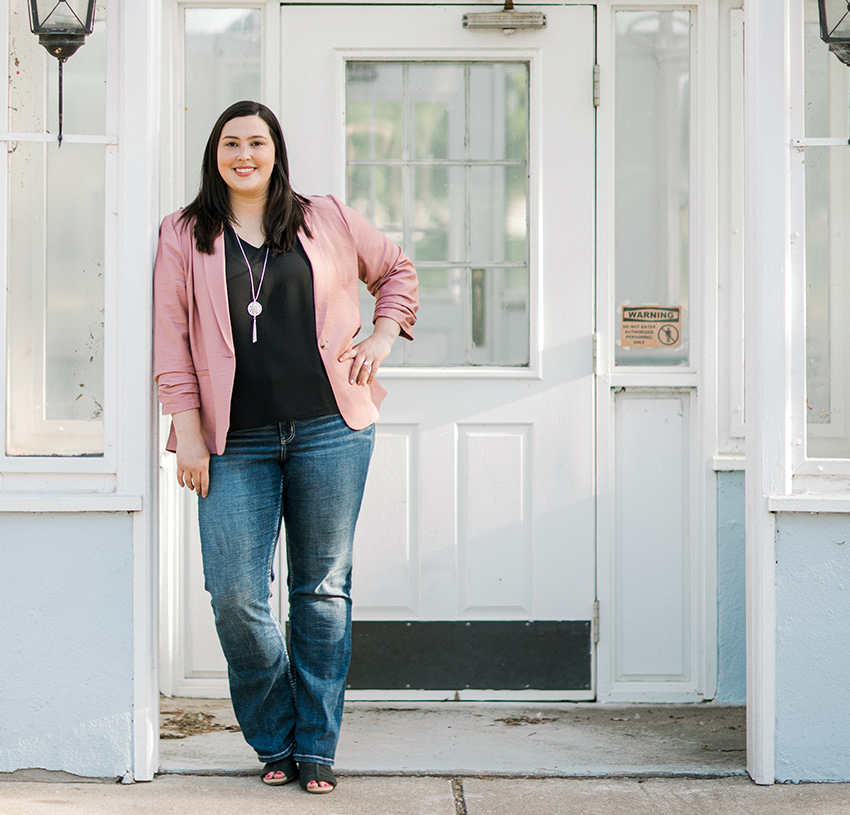 I love giving people the tools they need to feel in control, regardless of what is going on in their life.
My name is Rachael Myers. I love teaching people how stress affects their mind and body. I've found that once people learn what is happening to them, they can recognize it as soon as it starts. The advantage of seeing things coming is that you can make a different choice and create a better outcome. I love teaching emotional regulation tools that let people feel like they can stay calm and in control regardless of whatever stressful and chaotic thing they are facing.
I understand that life doesn't always go according to plan.
My personal experiences have taught me that you can't always know what is coming. I've often been completely thrown off by bizarre experiences and people. I am a very real person and believe it makes me a better therapist. I know sometimes that I just need someone to be straight with me or stop me when I'm spiraling.
I'm a simple and straightforward person. I get annoyed when people try to overcomplicate things, especially therapy. I usually end up working with overachievers that feel like things have exceeded their capacity. They are struggling with not being able to get everything done. I know this feeling all too well, and remember when I mastered the tools that help me manage all of the things in my life without wanting to lose my mind.
My clients tell me I'm not like other therapists.
I always feel overwhelmed with gratitude when my current clients tell me that they are referring friends or family to my practice because I'm different from other therapists: I'm a real person that they can connect with and actually make real changes in their lives.
Another thing I love is when I'm working with someone who was skeptical to start therapy, and they master a tool that changes how they live. When they tell me that they had no idea therapy actually works, I just laugh. I haven't always wanted to be a therapist. I was skeptical at one point in my life. But my life experiences have taught me that having a third party to help you keep perspective and provide tools and support during a hard time can make all the difference in the world.
I've been helping people overcome their stress and anxiety for the past ten years.
I'm a Licensed Clinical Social Worker that has worked in a variety of mental health settings over the past ten years.
I received a Bachelors of Social Work and a Bachelors of Sociology from the University of North Texas and a Masters of Social Work from the University of Texas at Arlington.
After graduating, I worked at North Texas nonprofits raising money for causes near to my heart. I discovered my love for clinical social work while working with hospice patients and their families. It's one of my greatest honors to be allowed into people's lives, especially when they don't feel at their best. I withhold judgment because it's life-giving to be extended grace and be given the benefit of the doubt.
I have experience working with individuals, couples and families. I have advanced training working with grief, high conflict divorce and stepfamilies/ blended families.
Stop Waiting: Start Winning
Starting therapy can be intimidating. It doesn't have to be. We try to keep things very simple. Give a phone call or schedule a consultation with our Intake Specialist. You'll get matched with the right therapist. If you would like to work with me specifically, tell our Intake Specialist.