Stop doubting yourself during the divorce process. Start learning how to manage your emotions and high conflict ex.
If you feel constantly overwhelmed and paralyzed, Divorce Counseling can give you the support and guidance you need.
Are you always waiting on the other shoe to fall with your soon to be ex partner? Do you dread interacting with them? Do you find yourself constantly mentally preparing for how to handle their attacks and criticism?
Are you starting to realize that being married to this person has changed you for the worst? Do you feel like you're less confident and capable than before?
Imagine if you could learn the skills to better manage your emotions, your ex and all the decisions you have to make for you and your children. Divorce Counseling provides perspective and strategies that let you endure a high conflict divorce without you becoming defeated and depressed.
It's time to admit to yourself that your divorce will be harder than it has to be. And it's not your fault.
If being married to your ex wasn't easy, don't think divorcing them will be either. If you're a reasonable, responsible person you are probably focused on trying to make things as easy as possible. You have probably already given up a lot of ground because you are hoping that it will make the divorce go more smoothly or keep you from having to deal with your ex.
The idea of giving in sounds like a good idea, however, in some cases it can only make things worse. Our Divorce Counselors specialize in High Conflict Divorce and spend a lot of time educating our clients on the tendencies of a person that is prone to be high conflict. The reason that it's important for our clients to understand their tendencies and strategies is because you have to deal with them in a way that feels very counterintuitive.
In Divorce Counseling, you will learn how high conflict people work, what strategies they will use to gain control of you, how they manipulate your flight or fight system and how you can protect yourself emotionally and establish the boundaries you need.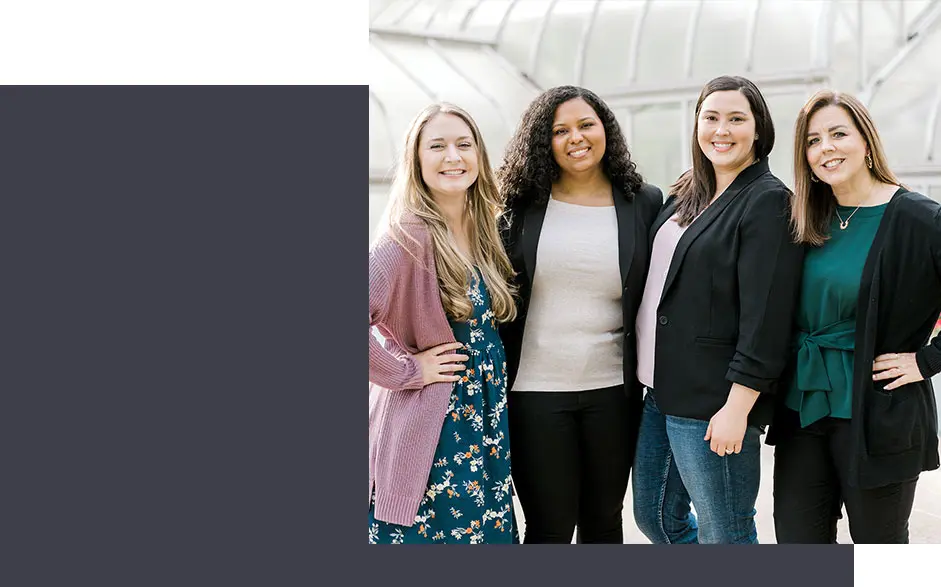 You're doing something hard. Don't do it alone. Get the support you need.
We acknowledge that there is an unspoken idea that when you're going through a divorce you should focus on the legal stuff, and then when it's all finalized you can deal with all the emotional stuff.
Our Divorce Counselors have learned that the divorce process can have less of a negative impact on your mental health when the emotional components are dealt with before and during the legal proceeding.
The truth is nothing can make you doubt yourself like going through a divorce. Working with a Divorce Counselor can help give you the support and guidance you need, especially if you have a high conflict ex-spouse.
Imagine if instead of constant fear and frustration you felt like you had a game plan for dealing with all the emotional ups and downs. We find out that our clients who are the most stressed out during and after divorce, are usually the more responsible partners. They typically are the partner that takes responsibility for the children, property, and initiates conversations to move forward.
If you've had a partner that takes advantage of the fact that you will handle everything when they drop the ball, you will most likely have a messy divorce. Not only are you dealing with someone who has an immature mindset, but you are trying to establish boundaries. People talk at length about the importance of establishing boundaries, but rarely can someone tell you how to actually do it. The secret to setting boundaries is changing your perspective.
If you keep the same perspective you had during your dysfunctional marriage, you will have an unfair and soul-sucking divorce. Divorce Counselors can help you shift your perspective to one that promotes respecting yourself, and not accepting poor treatment from your ex-partner. During the process of divorcing someone with poor boundaries you will eventually start to feel crazy. One goal of Divorce Counseling is to help you reach a fair reality that isn't swayed by an ex-partner.
Some of our clients tell us that they feel foolish for throwing themselves into a relationship that was so unfair or unhealthy. We spend a lot of time educating our clients on the strategies that High Conflict People use to gain power and influence over others. The Divorce Resources we use clearly demonstrate that any genuine, kind-hearted person can be an unknowing victim of a High Conflict Person's tactics.
Divorce Counseling can help you build back your confidence and independence.
Counseling during a divorce can give you the perspective and resources to help you make sober minded decisions, stand up for yourself and focus on your own healing and growth.
We've learned that during the divorce process, our clients need more than anything is clarity and perspective. After a client has both of those, they are ready to learn the tools needed to navigate an unfair divorce with an unfair person.
If you've been in a relationship with someone who is high conflict, you probably have learned that standing up for yourself means to oppose them. The problem with this dynamic is it reinforces the idea that you are not worth standing up for. You will never win in this pattern. The truth is, you can win, you just can't win the healthy way. When you are dealing with someone who has the influence to cause you to second guess your reality, you're dealing with someone crafty.
The only way to manage someone who is that crafty is to understand how they operate and what they are trying to achieve. Because you've been in a relationship with this person you probably have all the information needed to manage the circumstances, you just might not have put it all together due to high stress and confrontation.
Working with our Divorce Counselors can provide you with an education of how to manage these people, and create a game plan for managing them during the divorce. This is a more painful and slower process than most people like. If you think about it, you've been struggling with these things for years, it will take some time to undo them.
We have learned that you can reach a desirable position once you've learned how to organize your information, control your responses, and navigate your emotions in the moment.
Here are some of the unexpected benefits of attending Counseling during the Divorce process.
You have a chance to talk to someone that hasn't been with you on the journey and isn't personally upset for you
You have someone that can give a name to the things your high conflict ex has been doing
You have a professional that can identify the strategies your high conflict ex has been using to attempt to control you
You have someone that understands the grieving and recovery process of Divorce
You have someone that sees your divorce as one point on a very long timeline of your life, and has the perspective that this pain is temporary
You have someone that can teach you how to manage your anxiety when dealing with your ex-partner
What is Divorce Counseling?
Divorce Counseling can accomplish many different things. The Divorce Counselors at Resolve Counseling Group are focused on helping people going through a High Conflict Divorce. During Divorce Counseling, we focus on teaching our clients how to better manage their thoughts and emotions, understand and manage their ex's manipulative behavior, and gain your confidence and voice back.
How does Divorce Counseling work?
Our Divorce Counselors are dedicated to meeting the needs of your unique divorce situation. Our counselors exclusively provide online therapy, so you will meet with your counselors either using your phone or laptop. Clients gain access to our client portal during the Intake Consultation, and have a chance to get all of their questions answered.
When is Divorce Counseling needed?
When a divorce becomes more complicated than it needs to be.
How much does Divorce Counseling cost?
Divorce Counseling can be hard to justify financially if you already feel financially taxed by the legal part of the divorce. Our team has learned that being able to stay in control of your emotions and make good decisions is priceless.
Resolve Counseling offers individual counseling online in Southlake and surrounding areas. The current price of services can be referenced on our FAQ page.
How long does the Divorce Support & Counseling process take?
Every divorce and divorce recovery is different. We encourage our clients to be realistic, and also kind to themselves during the divorce process. It's natural for people to want a timeline so they can know what to expect. The annoying thing about the divorce process is that you don't always know what to expect. For task oriented, overachieving people, divorce can drive you crazy. Rather than focusing on the time between each phases, our team educated clients on the phases related to divorce recovery and focuses on identifying
How do I know if Divorce Counseling is right for me?
The answer to this question could change based on who you ask.
The team of online counselors at Resolve Counseling Group believe it has to do with the quality of life you desire. If you feel like things are as good as they can get, then you probably don't need to seek counseling. However, if you are sick of feeling like you are losing all the time and want to learn better ways to handle yourself and your situation, counseling can help. Divorce Counseling can provide support, education and guidance that can make the difference between surviving your divorce and growing through your divorce and coming out more confident and peaceful.
How often should I have a session for Divorce Counseling]?
We understand that the timeline for everyone is different. We have some clients that benefit from weekly sessions, while we have some clients that have attended therapy and now feel more in control of their situation and have started doing therapy every two or three weeks. Our goal is for you and your therapist to find a frequency that is right for your life and situation. We also understand the financial component can be tricky while paying legal fees. During your first session, you and your therapist can further discuss your unique situation.
Get Started With Divorce Counseling
We understand that divorce comes with lots of complexities. We seek to provide education and resources so our clients can make the best choices available to them. Our Office Manager would love to speak with you. We invite you to book a consultation call so we can talk about your unique situation, and how Divorce Counseling can help you.