Prioritize your mental health, even when you feel like you don't have time.
You know you'd feel better if you found someone to talk with that supports you, but the process of finding that person seems too complicated and overwhelming.
You are probably thinking, "If I don't have time to find a therapist, I don't have time to meet with one." Most of our clients tell us that by the end of their first session they recognize a sense of relief and have hope that things will get better. Within the first session you will learn practical strategies to manage your stress and set boundaries with confidence. You will collaborate with our therapists to find realistic solutions for your unique situation.
After attending online counseling with Resolve Counseling, you will know how to take care of yourself without shame. You'll learn how to prioritize the things you've been wanting to, and say no to the things you shouldn't take on. You will no longer believe that you don't have time to stop and take care of what matters.
Learn the therapeutic skills you need to actually start taking care of yourself.
Most of our clients tell us that they had been debating finding a counselor for a long time. For most people, it takes something substantial or devastating to motivate them to actually make the call.
We know that in this crazy, hectic world our mental and even physical health can be the last on the list of priorities.. For some reason, we all believe that there will be more time later, or that circumstances will quieten.. We imagine that one day when things are easier, we'll wake up and start doing all the things we know we're supposed to do.
This kind of thinking usually ends in disappointment. It's very rare that someone's chaotic life instantaneously becomes calm and peaceful. Normally what happens is that our minds and bodies are telling us that we are too stressed, and we snooze the message like an alarm. We continue snoozing until it becomes a huge problem, and then suddenly all of our attention is needed to fix the problem that we've created.
Our team of online counselors and therapists can help you address whatever problem feels too big by helping you establish systems to ensure that you don't end up in the same situation that caught you off guard.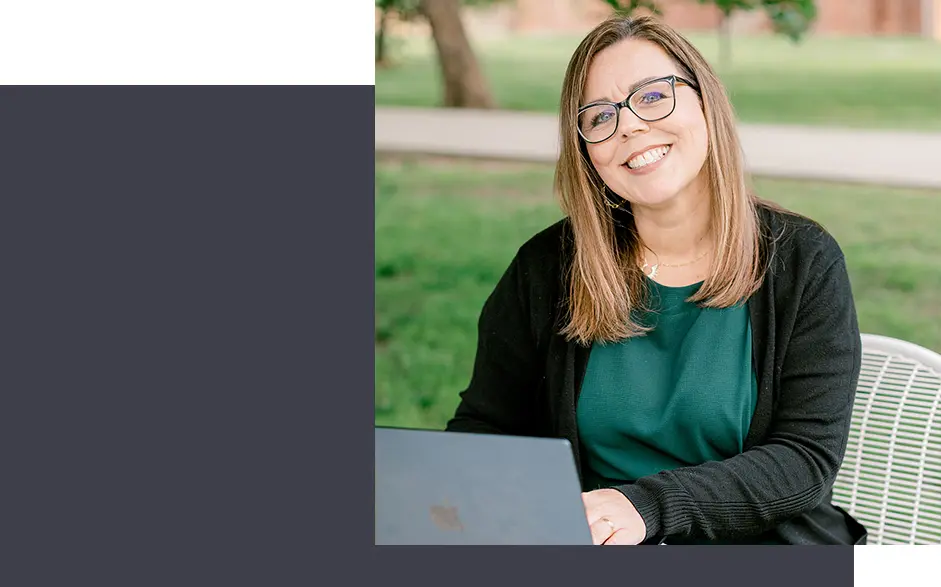 Imagine if your life felt more manageable.
Most of us have a pretty good idea of what we need to be doing to be more healthier. But very few of us are actually doing those things. Our Online Therapists understand that knowing something isn't' the same as doing something.
If you are sick of living a life that exhausts you, therapy can help.
Most of our clients tell us they regret not starting therapy sooner. Until people start therapy and start learning the tools that can change their life, it can be easy to make excuses for why you don't need to schedule a consultation today.
Here are some common reasons people let get in the way of starting therapy:
They feel like they don't have the emotional capacity to search for the right therapist
They feel like they don't have time in their busy schedules to attend counseling
They feel like they don't have time to prioritize their mental health
They worry they won't be treated with dignity and respect
They worry they can't handle the financial commitment
They worry anything else on their to-do list will push them over the edge
Therapy is about providing clients with a place to process their feelings and concerns
If you know you need to start therapy, don't get stuck trying to figure out the next steps.
How does Online Therapy work?
We keep it simple. You schedule a consultation. We match you with a therapist. You start online therapy.
Therapy can provide you with the right support and resources to navigate your situation. Resolve Counseling Group has been successful in helping clients find the freedom and gain the control they have been wanting. Our therapists teach their clients how to put the right systems in place to manage their stress and situations.
We understand that no two situations are the same. We are focused on providing practical strategies and solutions to help you navigate your unique situation. Some people delay finding a counselor because they are not convinced it will be helpful. We understand that the process of finding a therapist can be inconvenient and intimidating.
We've found that most people who are hesitant to counseling have a good reason. They've either had a bad experience or misunderstand the purpose of counseling. At Resolve Counseling Group, we recognize that our clients are the experts on their own life. We partner with them by providing the tools and resources they need to make the decisions that are best for them.
What is Online Therapy?
Online therapy allows individuals, families and couples to attend counseling over the internet. Resolve Counseling Group exclusively provides virtual counseling services due to the busy lives of clients. We work with many practices that provide in-person counseling, and when needed make referrals to them. We've found that most of our clients lead busy lives and want to prioritize their mental health, but can have a hard time fitting two hours on the calendar, rather than the one. Online therapy eliminates the need for you to change locations, drive across town, find a babysitter etc.
How does Online Therapy work?
One of the significant advantages of online therapy is its flexibility and accessibility. Clients can engage in therapy sessions from the comfort of their own homes, eliminating the need for travel and reducing logistical challenges. This flexibility also extends to scheduling, allowing individuals to find appointment times that suit their busy lifestyles.
At Resolve Counseling Group, we invite prospective clients to schedule a FREE 15 MINUTE CONSULTATION with our Intake Specialist. During that consultation the client will get all of their questions answered and be matched with the best therapist for them.
After completing the needed forms online, clients will receive a link that allows them to join the session at the scheduled time either from their phone or laptop. The client and therapist will work together to accomplish the client's goals during online therapy.
When is Online Therapy needed?
The answer to this question is both simple and complicated at the same time.
Simply put, when someone is having a harder time dealing with life than they have to, therapy can help.
Additionally, people have to be the ones to determine that their life could be easier if they had better skills to deal with the current situation.
People reach that decision for many different reasons. Here are some common reasons people decide to start counseling:
They feel like their life is out of control
They constantly feel stressed and overwhelmed
They know they shouldn't, but they feel bad when they say no
They are having a hard time prioritizing their mental health
They feel guilty all the time
They can't stop worrying
They are having a hard time connecting with their friends and family
They are experiencing challenges in their work environment
They have someone in their life that creates drama and conflict
They feel a sense of panic when they need to make big decisions
They are having a hard time saying no
They report having a hard time enjoying their life
They have experienced a loss and are dealing with grief
They are having issues parenting their teenagers
They are separated or recently divorced
They need help navigating co-parenting and conflict
How much does Online Therapy cost?
Resolve Counseling does not participate in insurance panels for a variety of reasons.
We've learned that insurance panels limit the work we can do with our clients. Most people don't have an in-depth understanding of how health insurance works in relation to mental health. Because of the complexities and challenges, we've determined that we'd like our clients to work with us to be as straightforward as our counselors.
Clients can find current therapy session prices listed on our FAQ Page. We provide competitive pricing, and offer a discounted price for our online counselors that are still working toward completing their licensure. In some cases we can provide a sliding scale price. We strive to have open and honest communication related to finances, and never want our clients to commit to something they cannot truly afford.
How long does the Online Therapy process take?
Therapy should be as unique as you are, which means your therapy journey will be unique to you. Some people coming in with minor issues are able to gain the understanding and tools they need rather quickly, while others find they need more time to process past trauma and practice implementing coping strategies in their current situation.
We value the therapeutic bond between a client and therapist. It's with your therapist that you will determine what your treatment should focus on , what you'd like to accomplish, how frequently you should attend etc.
How do I know if Online Therapy is right for me?
Online Therapy is right for about 70% of people that call us. If you are dealing with a major mental illness, online therapy might not be right for you. If you have limited social interaction, in-person counseling might benefit you.
Online Therapy allows busy people to make time for their mental wellbeing.
How often should I have a session for Online Therapy?
The Online Counselors at Resolve Counseling Group create a treatment plan with each client that attends counseling. During the first few counseling sessions, the therapist and clients will determine the frequency that is right for the client.
In most cases, clients start attending therapy weekly, and then after learning the tools they need in the first few months decrease the frequency and continue toward graduating from therapy as they reach each treatment goal.
Get Started With Online Therapy
If you're sick and tired of being sick and tired, schedule a consultation today.
We understand how hard the first few steps in scheduling a therapy session can be, but when you schedule a consultation, our Intake Specialist can help you get matched and scheduled with a therapist that can help you work to accomplish your goals.
Articles Related To Service 1
This blog is for you if you read this and thought: "Oh YES! Family, presents, and traditions!" And then suddenly thought:"Oh NO! Family,...
read more